We are a professional centrifugal pump manufacturer and supplier in USA. We provide a vast array of products, including deep well pump, peripheral pump, sewage pump, small integrated pump unit, and much more.
We have a wide range of stainless steel centrifugal horizontal multistage and stainless steel centrifugal vertical multistage pumps manufactured in different sizes to suit all kinds of applications and distribute across the world from Singapore and USA
Related Names: Centrifugal Slag Slurry Pump | Centrifugal Slurry Pumping Machine | Vertical Centrifugal Slurry Pump | Single-stage End-suction Centrifugal Pump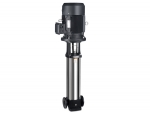 Vertical Multistage Pump
The hydraulic model and advanced technique enhance the performance to a large extent, and the service life is also prolonged. The overflowing part is produced by stamping and welding the stainless steel plate, so light corrosive liquid is suitable for this machine. Meanwhile, the mechanical seal is made of hard alloy and fluororubber, thus the reliable operation is guaranteed, and the liquid with high temperature is also applicable.

Horizontal Multistage Centrifugal Pump
Horizontal multistage centrifugal pump is produced using advanced technology in the world. It is non-self priming, and can be divided into two types which are sectional type and cylinder type. Horizontal motor and mechanical seal are used. Based on the high efficiency, reliable quality, wide application range and energy saving performance, our product is very popular in the world.